Product Detail
Product Tags
Graphite rods produced by Hexi Carbon Company have good electrical conductivity, thermal conductivity, lubricity and chemical stability. Graphite rods are easy to process and cheap, and can be used in various applications: machinery, metallurgy, chemical industry, casting, nonferrous alloys, ceramics, semiconductors, medicine, environmental protection and so on. Most graphite rods produced by our company are used by customers for electric heating components in high temperature vacuum furnaces. High temperature resistance, the highest working temperature can reach 3000℃, excellent heat resistance and cold resistance, small thermal expansion coefficient, large thermal conductivity coefficient and resistivity (8-13) × 10-6 Ω m.
The graphite rods we produce have the following characteristics:
1. High temperature resistance: melting point 3850℃ 50℃
2. Thermal shock resistance: It has good thermal shock resistance and small thermal expansion coefficient, so it has good stability.
3. Excellent thermal and electrical conductivity. Its thermal conductivity is 4 times higher than that of stainless steel, 2 times higher than that of carbon steel and 100 times higher than that of ordinary nonmetal.
4. Lubricity: The lubricity of graphite rod is similar to that of molybdenum disulfide, the friction coefficient is less than 0.1, and its lubricity varies with the scale size. The larger the ratio, the smaller the friction coefficient and the better the lubricity.
5. Chemical stability: Graphite has good chemical stability at room temperature and is resistant to acid, alkali and organic solvents
Hexi carbon has a strong production capacity of graphite rod/carbon rod. According to different customers' applications, we provide customized cutting sizes, which can manufacture graphite rods | carbon rods that meet your requirements, with diameters ranging from 50 mm to 1200 mm.
Chemical properties parameters of ordinary graphite rods

Bulk Density

Specific Resistance

Flexural Strength

Compressive Strength

ash content

Grain Size

g/cm3

µΩm

MPa

GPa

%

micron

1.68-1.72

8

16

38-40

0.3

0.3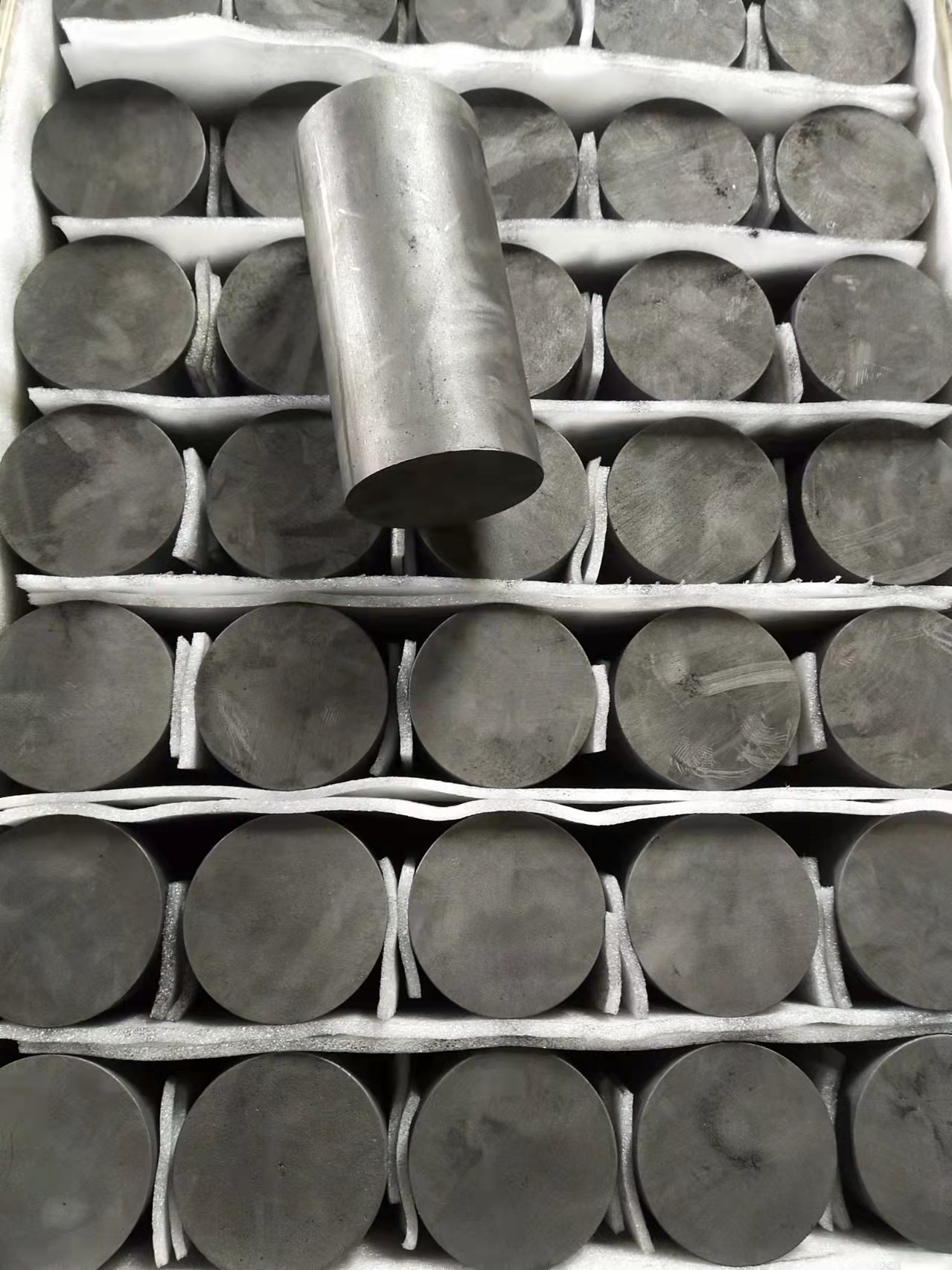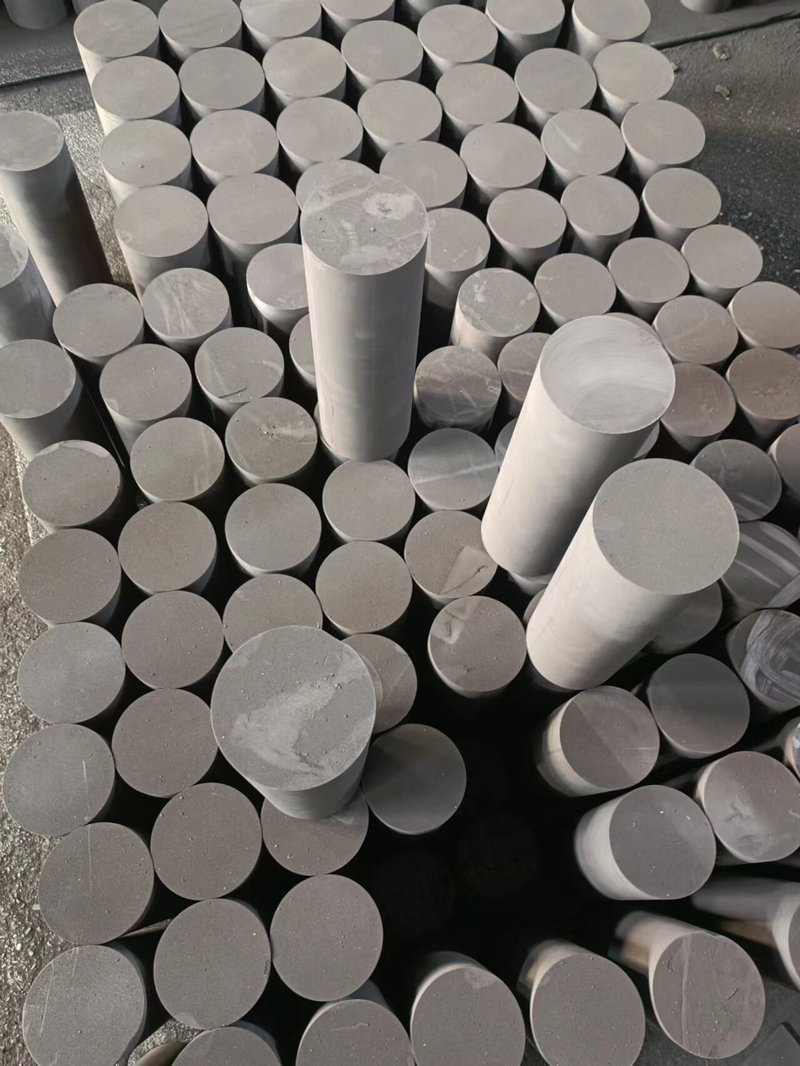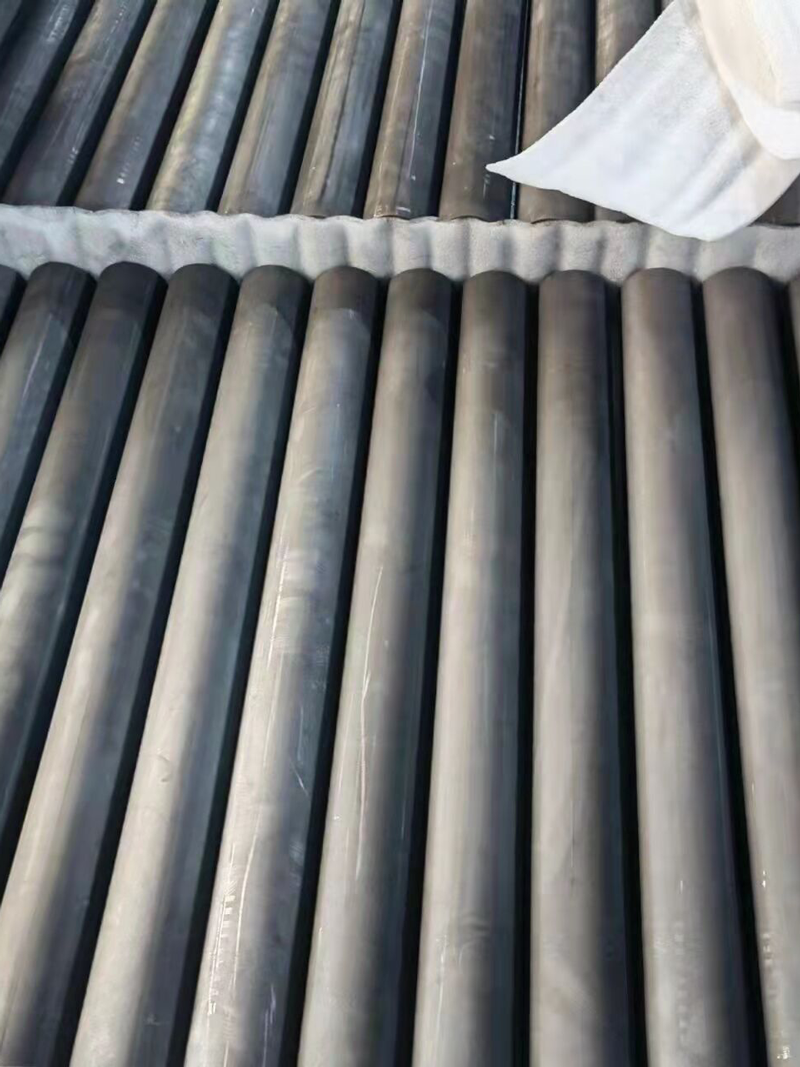 ---
Previous:
Graphite Electrode Joint
Next:
Chinese Graphite Block
---